CVM Store: Books, Journals, Catalogs
For rare and out of print books, vintage journals and ephemera - Visit our Rare Books and Ephemera page
Books available through CVM:
Steve Roden, i listen to the wind that obliterates my traces: Music in vernacular photographs (1880-1955). 184 page hardback book with 2 CDs. Book contains 150 sepia photographs reproduced in full-color, the CDs feature 51 vintage recordings from 1925-1955, 2011. Review in The Wire.
Compiled by Steve Roden, … i listen to the wind that obliterates my traces brings together a collection of early photographs related to music, a group of 78rpm recordings, and short excerpts from various literary sources that are contemporary with the sound and images. It is a somewhat intuitive gathering, culled from artist Steve Roden's collection of thousands of vernacular photographs related to music, sound, and listening. The images range from professional portraits to ethereal, accidental, double exposures – and include a range of photographic print processes, such as tintypes, ambrotypes, cdvs, cabinet cards, real photo postcards, albumen prints, and turn-of-the-century snapshots.
The two CDs display a variety of recordings, including one-off amateur recordings, regular commercial releases, and early sound effects records. there is no narrative structure to the book, but the collision of literary quotes (Hamsun, Lagarkvist, Wordsworth, Nabokov, etc.). Recordings and images conspire towards a consistent mood that is anchored by the book's title, which binds such disparate things as an early recording of an American cowboy ballad, a poem by a Swedish Nobel laureate, a recording of crickets created artificially, and an image of an itinerant anonymous woman sitting in a field, playing a guitar. The book also contains an essay by Roden.
V111 - $25 - unsigned book
V112 - $22 - CVM Member's discount, unsigned book
SIGNED COPIES:
V113 $40 - signed
V114 $35 - CVM Members' discount, signed
---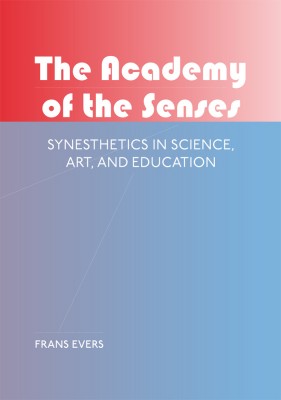 The Academy of the Senses. Synesthetics in Science, Art and Education, by Frans Evers (2012). Edited by Vincent W.J. van Gerven Oei, Joost Rekveld, Eric Parren. The Hague: ArtScience Interfaculty Press 2012. 300 pages, English. This book was published posthumously in 2012.

REVIEW: Frans Evers's The Academy of the Senses is a book wanting to be three books at once. A study of the scientific approaches to synesthesia, related to the psycho-physical research conducted by Evers during his studies at the university; an alternative art history of the twentieth century based on the double paradigm of Castel's clavecin oculaire and Wagner's Gesamtkunstwerk; and a full account of the genesis of the Interfaculty Image & Sound. To encompass this entire range of subject, Evers coined a new term, "synesthetics," to denote the experience, creative force, and study of synesthesia...The Academy of the Senses is a "source book," a work of inspiration, rather than a rigid account of historical facts. It provides anyone with an interest in the wondrous realm of multimedia arts and synesthesia as a creative force, whether student or professional, an introduction into the foundations and extensions of seeing sound and hearing colors throughout the centuries (www.vangervenoei.com). Of special interest from Part 2 are these chapters: Pythagoras, Kircher, Newton; Castel - Le Clavecin Oculaire, Paris, 1725; Lumia, New York 1922; Farbenlichtspiele, Weimer, 1923; Der Absolute Film, Berlin, 1925; Komposition in Blau, Berlin, 1935; Mysterium, Moscow, 1911; Cabaret Voltaire, Zurich, 1916; Untitled Event, Black Mountain, 1952; 8 Happenings in 6 Parts, New York City, 1959; Loie Fuller's Electric Theatre, Paris, 1900, and so much more. Numerous illustrations.
$15 SALE
---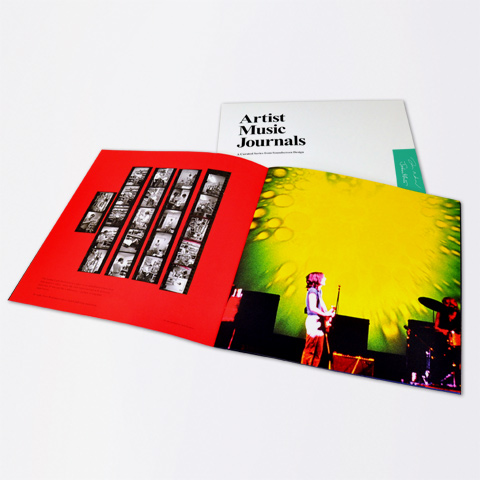 Seriously Ecstatic: Joshua White at the Fillmore East, 1968-70. Artist Music Journal #11. This special journal is an account, with exclusive pictures, of the Joshua Light Show's legendary 2 years at Bill Graham's Fillmore East. Performing with the likes of The Doors, Janis Joplin, Jimi Hendrix, Blue Cheer, The Band, and many others, the Joshua Light Show created extravagant visual experiences to accompany the music. Here are photos and film stills from those performances, along with pleasant detours to the set of Midnight Cowboy and the Woodstock festival. Dan Nadel has interviewed Joshua White and scoured his archives to compile this mini-history. Softcover, edition of 1000, Published by Soundscreen Design. $10. Limited supply.
10% discount to CVM Members, inquire
$10
---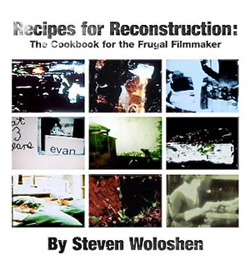 Steven Woloshen's Recipes for Reconstruction. Book and DVD (2010). Second edition, limited supply available. This book introduces a variety of simple artistic strategies to create decay and to re-assemble damaged film prints into new experimental visions. Includes a special DVD with nine short films created especially for this do-it-yourself "hands on" manual. A MUST for those making or teaching direct, cameraless animation! Published by Scratchatopia, Montreal. $35 private home use, $80 institutions/libraries. OUT OF STOCK
Private home use, $35 Institutional use, $80
---

CVMB4. Oskar Fischinger - Gallery 609 Exhibition Catalog, from 1980 Painting exhibition, features 18 large color reproductions of Fischinger's paintings, plus 3 short essays, one by Elfriede Fischinger. Excellent resource for the study of Fischinger's paintings. Paperback, $40. While supplies last
10% discount to CVM Members, inquire

---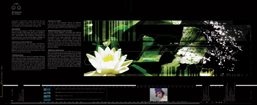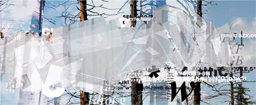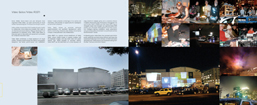 vE - jA (Book & DVD). Xarene Eskander, Ed. vE-jA is a global snapshot of an exploding genre of tech-art performance: VJing and live audio-video. The book covers 40 international artists with 400+ colour images and 50+ movies and clips on an accompanying web downloads. Regionally organized, the book showcases VJing and live A/V not as an isolated art phenomenon for geeks, but as a global art movement with sophisticated creators and audiences alike. The organization of the book in this manner has lead to discoveries of the differences and similarities in the devlopment of the art including the influence of specific urban styles, political and social states, cultural influences, as well as hardware and software development and influences in specific regions. Introductory essay by Marius Watz brings forth the role of synchronicity of audio and video technology in cinematic performances; Barry Munsterteiger, lead producer of Apple video software, focuses on the role of art in the evolution of technology; Grant Davis (VJ Culture) provides supportive information on VJ specific hardware and software. In addition, essays by contributing artists cover local cultural aspects influencing VJ scenes globally and provide insight on the inflluences and productivity of cities such as London, Helsinki, Barcelona, Tokyo and general scenes of US, Austria, France, Netherlands and Australia. 2006. CVMB11. $25 - no longer comes with a DVD. BACK IN STOCK
---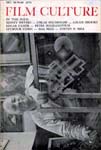 CVMB1. Film Culture No. 58-59-60, 1974. Contains Wiliam Moritz's first biography/critical study of Oskar Fischinger (151 pgs). Out of print journal. $40 Email to order
10% discount to CVM Members, inquire
---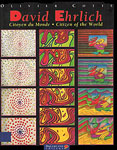 CVMB8. David Ehrlich: Citoyen du Monde - Citizen of the World (bilingual edition), "one of the most complex experimental animation directors we can find" (2002). $15. UK Review of the book online.
---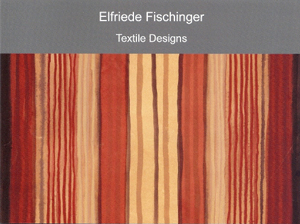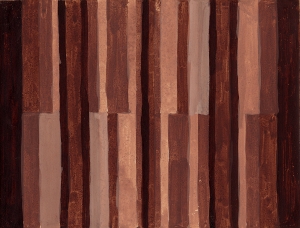 Elfriede Fischinger: Textile Designs. Small art monograph, reproducing Elfriede's textile and jewelry designs from her art school sketchbooks, c. 1928-29, Offenbach, Germany. Los Angeles: CVM, 2010. Published in conjunction with CVM's Fischinger Celebration and Benefit Art Exhibition in Los Angeles. $19.99. OUT OF PRINT
---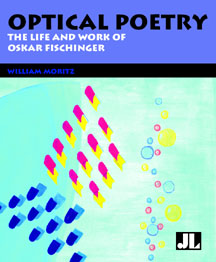 We are out of stock on regular (unsigned) sales copies of William Moritz's Fischinger biography Optical Poetry, please purchase online through amazon.com or other sources. One copy signed by the author in early 2004 just before his death is available, $250, inquire
---
Available at many bookshops and online retailers (contact CVM for a signed copy):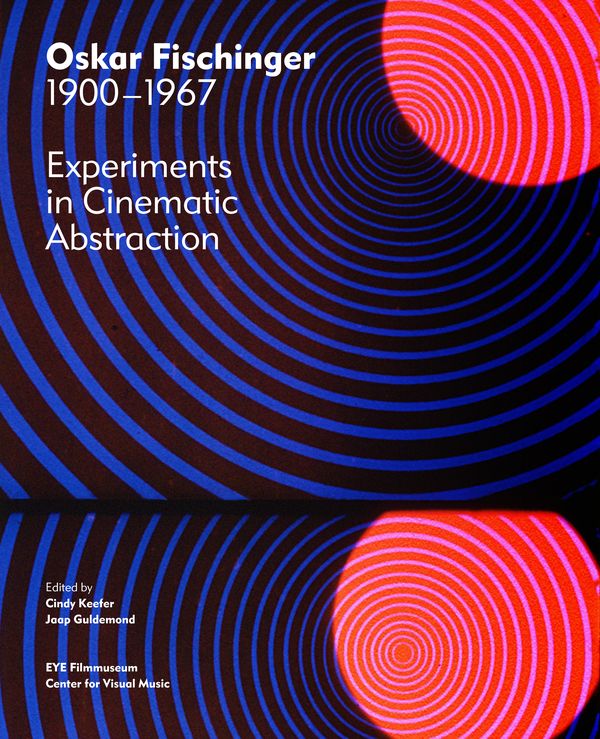 Oskar Fischinger (1900-1967): Experiments in Cinematic Abstraction. Edited by Cindy Keefer and Jaap Guldemond. This new monograph explores the position of Fischinger's work within the international avant-garde. It examines his animation and painting, his use of music, his experiences in Hollywood, the Lumigraph, visual music theories, and his influence on today's filmmakers, artists and animators. The book also contains previously unpublished documents including texts by Fischinger himself, and unshot animation drawings. Essays compiled and commissioned by editor Keefer include new research and texts by Jean-Michel Bouhours, Jeanpaul Goergen, Ilene Susan Fort, James Tobias, Cindy Keefer, Richard Brown, Paul Hertz, Joerg Jewanski, and more. 2013 release..
PREVIEWS: Pages 186-87; pages 174-175; pages 170-71; pages 132-133; pages 50-51
The book also features texts by Fischinger, a new bibliography and filmography by CVM, and testimonials by international artists, scholars, historians and authors including David James, Giannalberto Bendazzi, John Canemaker, Suzanne Buchan, yann beauvais, Joost Rekveld, Robert Haller, Arthur & Corinne Cantrill, Scott Snibbe, Robert Seidel and more. 240 pages, paperback. Extensive color illustrations, including never published ornament sound experiments animation material. ISBN 978-9071338007. Distributed by Thames & Hudson, worldwide.
Available in Europe at BFI Filmshop, Southbank, London; Tate Modern shop, London; in Paris at Cinémathèque Française bookstore, and the shops at Grand Palais, Pompidou Centre; in Germany through Walter Koenig; in Amsterdam at EYE Filmmuseum shop, and other selected bookstores and museum shops throughout Europe. Online through several major retailers. No longer sold online by CVM.
---
Ordering Information:
Via Credit Card - contact CVM with your order at cvmaccess (at) gmail dot come, or via telephone at 213-683-1514
Via Paypal - email us with your order and address and we'll provide total.

Questions - CVMaccess (at) gmail (dot) com
Mailing address: Center for Visual Music, PO Box 39527, Los Angeles CA 90039. Products are also available for pickup in LA or Glendale by appointment
Prices listed do not include shipping. Please allow up to 2 weeks to fulfill order; most ship within 3 business days.
PLEASE NOTE: We cannot accept returns unless product is defective.
---
Join our mailing list by sending an email to: list at centerforvisualmusic.org